This character profile is part of the FFXI Lore compilation. This page may contain SPOILERS. Read at your own risk.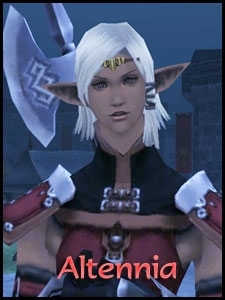 Race: Elvaan
Gender: Female
Discerning Quote:
Altennia is a Royal Squire of House Borel. She is known for her skill with the polearm. In the San d'Orian Crystal War storyline, she is self appointed guardian of the Young Griffons.
This page last modified 2009-11-17 01:51:31.