Trick and treat your way to some epic loot in this Halloween event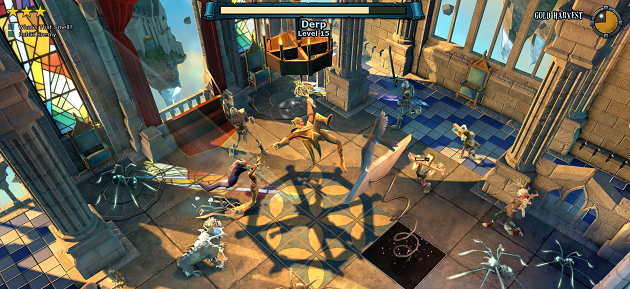 Halloween is right around the corner and in celebration, The Mighty Quest for Epic Loot is inviting everyone to a spooky eight-day long open house. Steel yourself and prepare for a haunted Halloween loot-filled event!
As seen in the video, the Earl of Evilosity is up to no good and players, with or without a beta key, are invited to join in and help spread the evil across the kingdom. New costume items will also be available including a glowing pumpkin head, bat-winged head gear and more.
If you're looking for a challenge you might want to pay attention to the Mighty Quest for Epic Loot news and Facebook pages for new challenges that get added throughout the event. Challenge Number 1 is already available, tasking players to finish the castle "Something Wicked" with three stars before October 30th at 9am EDT (1pm London time).
By participating in this event you're sure to be in for a few tricks and treats, but most importantly, some epic loot. For more information on the Haunted Open House Event, or to sign up for beta, be sure to check out The Mighty Quest For Epic Loot official website.
Good hunting!
Corey "Cyglaive" Jenkins
Follow Corey on Twitter @Cyglaive