The battleframe that covers all of your offensive needs. All that's missing is a pair of shades to wear while you watch your enemies go boom!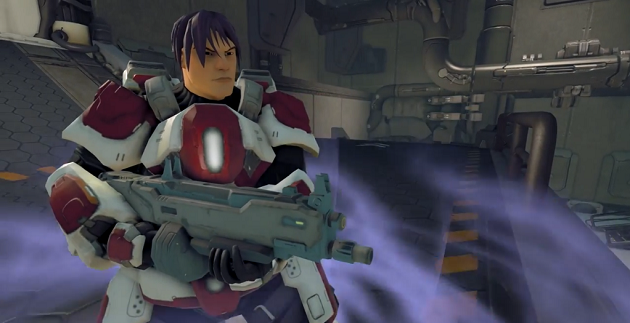 Red5 Studios has revealed a deadly new toy this week for Firefall players to get their hands on as the new "Arsenal" Battleframe makes its way to the game. As hinted in the pretty scientific reveal for this new Battleframe, the Arsenal is an offensive frame that boasts high damaging capabilities and utility. Combine this with its deadly array of weaponry and you'll have enemies—and players—thinking twice before approaching you head on.
This new Battleframe is sure to pack a punch—in as many ways as possible I might add. So if you're looking to get your hands on it you can do so, for free, between August 27 through August 31st. Then let us know what you think in the comments below.
See you in game!
Corey "Crimzen" Jenkins
follow me on Twitter @coreycrimzen