We inspect a mouse from Logitech's latest series of gaming gear.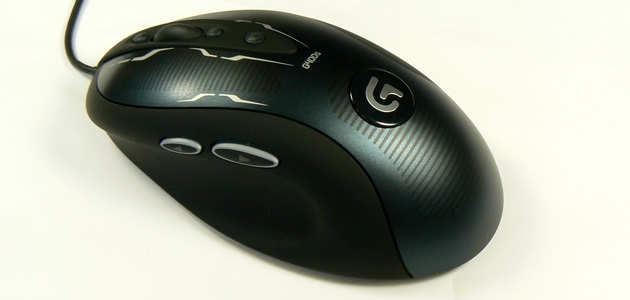 Sequels are a peculiar thing. Sometimes they manage to build on the original, improving in almost every way. On other occasions they merely continue with the theme, extending the lifespan of a franchise. And then there are rare occasions where a sequel sinks badly, which is why there is only one movie called The Matrix.
Such is the tightrope that Logitech's G400s Gaming Mouse, part of a new line-up from Logitech, finds itself on. Will it continue the legacy of the MX 518, a mouse held in high regard from the early days of PC gaming? Or will it fall into the abyss of obscurity? After close examination it's safe to say that this is both firm and functional, without being a radical departure from previous mice in the same category.
Made up of a black plastic base and sides that surround a dull blue tongue on the top, the G400s is impregnated with a series of coatings that grab your hand. As it's sculpted with a palm grip in mind, the top includes a hydrophobic coating to stop sweat from building up and causing your hand to stick. The sides, meanwhile, have a soft-touch grip that really grabbed my hand – a feeling that didn't fade even after extended use. The primary buttons also have a fingerprint-resistant coating, although I'm not sure if these are to help with grip or to keep Logitech's latest looking good.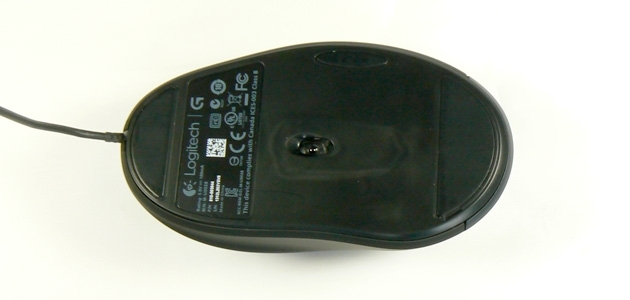 Underneath, the G400s has three PTFE feet to help it glide on a range of surfaces, and I didn't find any issues with drag regardless of the game I was playing. In order to track movement, Logitech's mouse uses a 'Delta Zero' optical sensor, which they claim features optimizations for high accuracy cursor control. I'll have more on that later, but the LED-illuminated sensor is certainly a break from the laser-touting mice we've seen recently.
Both of the primary buttons felt firm and responsive, as you'd expect from a Logitech mouse. The forward and back buttons above the thumb were also well placed, with the gentle curve helping to prevent mis-hits. Likewise with the scroll wheel, but the small circular buttons placed above and below it were sometimes a struggle to hit reliably. As these are set up for DPI changes by default, I was eager to avoid using them. Luckily, the Logitech Game software supports full button rebinding and DPI tweaks.
In my larger than average hands the G400s felt comfortable to use, if a little light. Weighing in at 133 grams including the cable, those preferring something heftier might want to consider alternatives. And that cable doesn't drag the mouse down either – being very thin and unbraided, my only concern was about its long-term durability.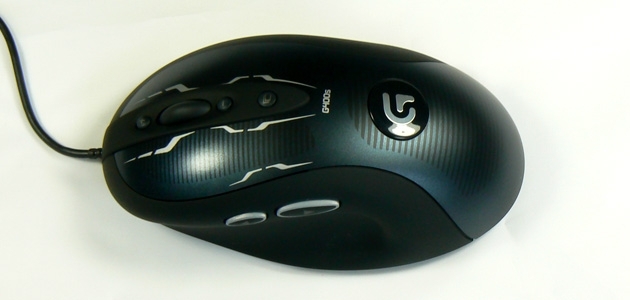 The Logitech G400s will work straight out of the box, but in order to get the best out of it you'll need to install the Logitech Gaming Software. Not only does this provide complete control over bindings and DPI sensitivity, but it also downloads popular mouse settings profiles for games you already have installed. Logitech's software is common across much of their range, so if you already have a keyboard or headset from them it'll automatically set things up when you plug it in.
For those who are eager to tweak their mouse DPI, the G400s supports between 200 and 4000DPI, in 50DPI steps. The Logitech Gaming Software can also be used to provide DPI step and clutch modes as needed, with profile support allowing you to fine-tune these for each game.
Diving into a few games, I found the G400s to be functional but not exceptional. Kicking off with PlanetSide 2, it worked as well when piloting aircraft as it did when running infantry or steering tanks. The only snag was with the DPI settings when I was sniping on the infiltrator – the awkward placement made quick sniping somewhat tricky. A rebind solved the problem, with one of the thumb buttons being used as a DPI clutch instead.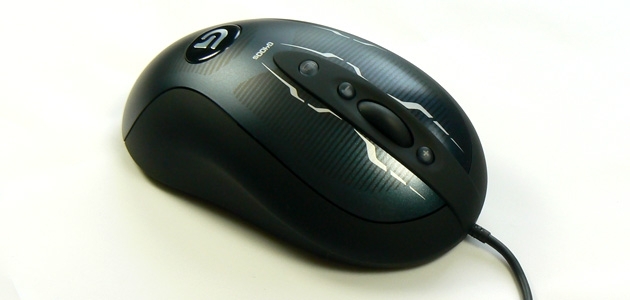 When moving over to more traditional MMOs, the G400s doesn't stand up well compared to more specialised siblings such as the G600. While it's compact and comfortable, I found myself missing the extra buttons when playing games like Guild Wars 2 and Rift. If these are your games of choice, I'd encourage you to spend the extra twenty dollars to get a more suitable mouse.
That said, in games like Neverwinter it's not as big a problem. The keybindings have been laid out so that almost every action is in easy reach, leaving your mouse hand free for button bashing. It's a similar story in Dragon's Prophet, with the limited action sets working in favour of a two button mouse.
And that Delta Zero sensor? In all the games I tested the Logitech G400s with; I didn't have any problems with responsiveness or accuracy. I know that some might sneer at the thought of going for an LED illuminated optical mouse over a laser one, but I wasn't able to feel an appreciable difference between this and my usual day-to-day gaming hardware.
Overall, the G400s is a nice, functional mouse that's priced at the lower end of Logitech's G line-up. It feels sold in the hand, if a little light, and most of the basics are covered. But if you're looking for something to spoil yourself with, I'd encourage you to consider something with a higher price tag. The G400s might be ideal as a first step into gaming accessories, or to accompany a gaming laptop. But for those veterans who want a new weapon of choice to wield in battle, I'd suggest something more specialized.
The Logitech G400s is available direct, priced at $59.99, £49.99 or €59.99. Other retailers may vary.
Gareth "Gazimoff" Harmer, Senior Contributing Editor