The MMO sandbox-RPG completes its Kickstarter goal with only a few days left.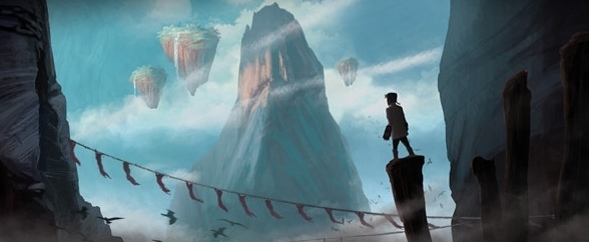 The TUG Kickstarter passed its initial goal a couple days ago of $215,000. Reaching the Kickstarter goal doesn't mean the end of the project, as there is still 24 hours left, at time of writing, to continue contributing and managing your pledge.
Once the Kickstarter ends, Nerd Kingdom will be hosting a PayPal campaign on their site for another 30 days. This gives a second chance for anyone who might have missed it, but it also gives more time for the game to reach any of its currently unattained stretch goals.
The PayPal campaign will also feature an a la carte setup, allowing contributors to pick and choose which rewards they truly desire. Were you interested in that Wisp in the $115 backer tier, but didn't want to pay for that and all the physical rewards from the previous tiers? You will be able to get just the Wisp through the PayPal campaign.
Not all rewards, however, will show up in this PayPal campaign. Any reward that is listed as a Kickstarter exclusive will only be obtainable through pledging during the Kickstarter campaign. These rewards include the Mark of the Chosen special tattoo, the Baby Sabre Tiger companion critter, the Rare Beast Pelt, the Rare Meteor Golem, the Super Rare Asteroid Golem, and various forum titles.
To sweeten the deal for those backers who pledge enough to gain alpha or beta access of the game, Nerd Kingdom has been adding a reward each day until the end of the Kickstarter campaign. The rewards added so far include the ThaumCraft Wisp and the Aether II Baby Moa. The third and final reward should be revealed soon.
Matt "Mattsta" Adams