Staff writer Gareth "Gazimoff" Harmer shares the sights of the world's biggest gaming expo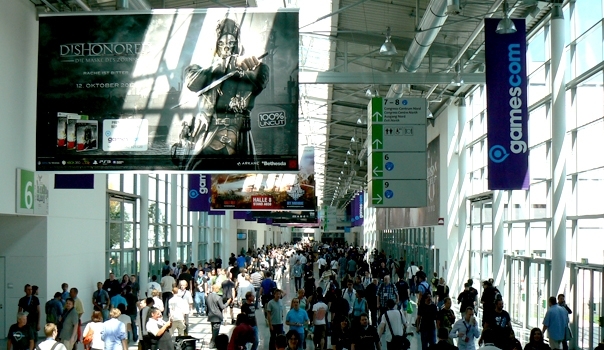 Alas, Gamescom is over for another year. If you didn't manage to make it to the world's biggest gaming expo this year then fear not. In between racing around the Koelnmesse, playing some incredible games and interviewing some fantastic developers, I also managed to snap a few shots of the impressive booths. Over the next few pages, I'm going to take you through a selection of the best booths on the show floor.
The Firefall booth was built on two levels. The lower half featured a stand with official cosplayers Crystal Graziano and Lee Reherman, as well as several in-game items portrayed as museum pieces. The top deck housed twenty terminals for the public to try out the game.