We investigate some of the deadliest places on Earth: the battlefields of Stonehenge and Eldorado, and Fusang Projects. Discover how Secret Societies fight, as they seek to control these places of power.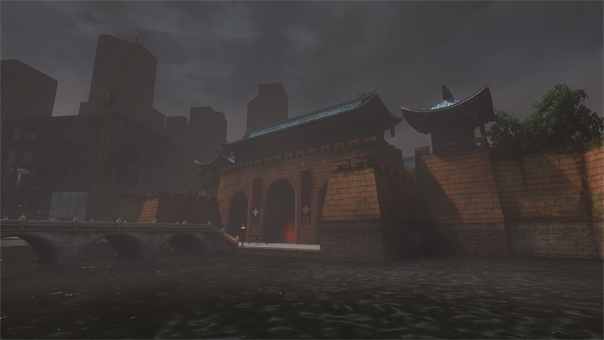 If you've been following our previous coverage on The Secret World, you probably think we've spent most of our time killing zombies, uncovering secrets, escaping Hell and battling long-dead Gods. But while the Secret Societies struggle to keep the world from crumbling beneath us, there's a further threat they also face: each other.
For the fourth and final Beta Weekend Event, Funcom invited all challengers into the fighting arenas of Eldorado, Stonehenge and Fusang Projects. Whether it's to settle old scores against other beta testers, represent your Society in battle, or simply sate a growing bloodlust, this weekend was all about PvP combat. With each of the three factions represented in every location, conflict promised to be fast-paced and brutal. Under the watchful eye of the Council of Venice, victories would be won and glory earned.
We won't have long to find out how The Secret War will unfold. With Early Access starting on Friday June 29th and full launch following on Tuesday July 3rd, thousands of players will be flooding in to unleash chaos on Funcom's Secret World. Although the grand battle is yet to begin, this is what we encountered in the prelude.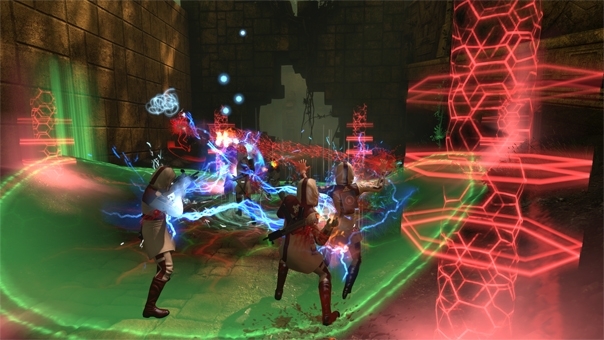 Beat 'Em Up
There are three different forms of PVP in The Secret World, including light sparring and duels, heavy combat involving hundreds of players, and formal team-based PvP for cabals or guilds to immerse themselves in. Each of the three major cities features a Fight Club, providing an open space to duel, test out ability builds and practice fighting as a team. Team-based Battlefields and the large-scale Warzone can be accessed anywhere, allowing us to continue with more mundane tasks while we queue for the slaughter.
The first battlefield we tried, Eldorado, was set in a ruined Mayan settlement deep in the South American jungle. Played with larger teams of ten per side, it has a simple objective: earn points for holding on to four relics. After some quick combat and heavy AoE, we earned a couple of relics early on, allowing us to hunker down and size up the opposition. We had two options with our relics - either keep holding on to them and make it tough for the other factions to snatch them from us, or place them on the ground for a substantial combat buff. Bagging all four relics and keeping them for two minutes would win us automatic victory, otherwise it would come down to points based on whichever faction held on to them longest. In the end, we seized on the fear of our enemies, snatched the remaining two relics from them and mounted an impenetrable defense while waiting for sure victory.
By contrast, the open field of Stonehenge is rife with paranoia. In blatant disregard of its status as a World Heritage Site, the ancient monument works as a "king of the hill" battlefield, catering to smaller teams of five per faction. Points are awarded for herding your team into the center of the stone circle, as well as ensuring the other two secret societies keep out. It's incredibly easy to get squashed in the center, as the two opposing Societies decide to make a sandwich out of you.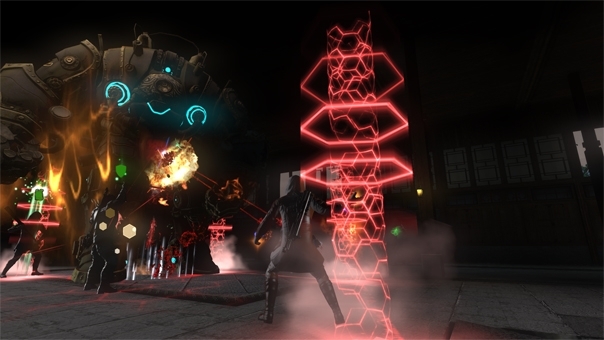 Fusang Frenzy
In contrast to the timed battlefields of Eldorado and Stonehenge, Fusang Projects is a never-ending warzone full of fluid strategy. The center of the map is dominated by a triangular orange-bricked fort, each apex containing a "facility" protected by a guardian golem, with a fourth in the middle. A strong team of five to ten players can hope to subdue the golem and take control of the facility, but may have to fend off defenders or opportunists from other factions. Depending on the time of day, facilities can change hands rapidly with small bands of roving skirmishers making quick captures, or transform into heavy combat as invaders battle to overcome an entrenched defense.
As well as facilities, anima wells are dotted around and inside the triangular fort. These provide useful respawn points for whichever society controls them, making them essential to capture as part of an invasion strategy. The wells also double as mission terminals, providing short-cooldown tasks that can award Marks of Venice, tokens that can later be used to buy top-quality gear.
We latched on to a large roving group, looking for easy facilities to capture. By using a handful of spotters around the map, we could work out which facilities were under attack and which ones had minimal defense. This allowed us to leap into a facility with a few token guards, quickly overcoming them and subduing the golem. Although defending the facility would be beneficial to our faction, the rapid capture and retake would earn us greater rewards by completing PvP missions.
While the timed nature of battlefields means that you're generally limited in how flexible your character can be, the large open space of Fusang Projects provides plenty of time to chop and change your character set-up. Although you're asked to pick between tanking, healing and dealing damage when joining a battlefield or warzone, there's nothing to stop you fine-tuning your deck and gear for a particular tactical advantage. If you spot a particular weakness in your enemy, you can swap abilities around to exploit it.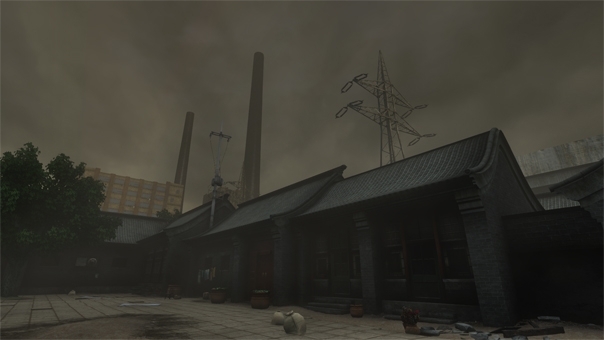 Points Mean Prizes
Being victorious in battlefields will earn Black Marks of Venice, while completing missions in Fusang projects will earn a mixture of Black and White Marks. These tokens can be exchanged at society headquarters for talismans, weapons and glyphs at a range of different Quality Levels. It'll take skill, effort and persistence to collect all the epic loot available, but there are definite rewards for die-hard PvP fans. You can also start collecting Marks right from the start, as characters with lower quality gear earn a boost to help bring them up.
It's not just combatants that benefit from taking part in PvP. The Society with the most victories in each battlefield earns an XP-boosting and combat effectiveness buff. The Fusang Projects Warzone offers the same rewards for each Facility held, allowing the boost to stack up to six times. If you were looking for an excuse to support your PvP playing brethren, that is definitely it.
This weekend gave us a taste of what The Secret War has become, morphing from a simple Facebook game into something chaotic, dynamic and brutal. With Early Access beginning on Friday June 29th, and full launch following on Tuesday July 3rd, we won't have to wait long to get stuck in again. Our advice: bring a fork.
Gareth "Gazimoff" Harmer, Staff Writer